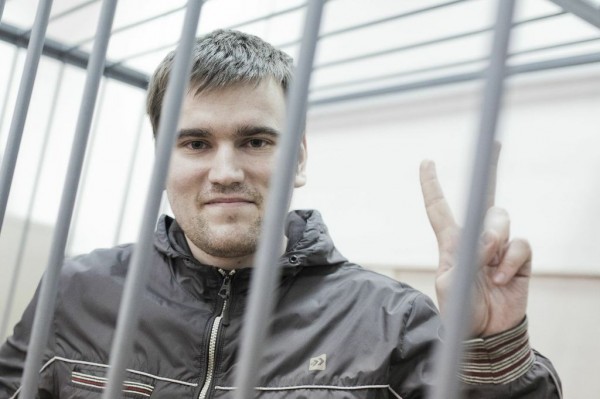 Prev
Next
Born in 1985, prominent anti-fascist activist, member of the Coordination Council of the Opposition. Under arrest (as of August 2013).
Gaskarov was arrested on April 28th, 2013 as a result of his participation in the demonstration on May 6th, 2012.
While the riot police were conducting mass arrests in the Bolotnaya square Gaskarov approached some policemen and asked: «What on earth are you doing?» The policemen replied by hitting the activist on the face with a rubber truncheon. Then they knocked him down and started kicking him. Gaskarov was left with lacerations on his head and almost unconcisous. A surgeon at Accident & Emergency had to put stitches on three of the cuts. On 28 May 2012 Gaskarov made a statement addressed to the Chief of Moscow's Main Investigations Department of the Investigative Committee of Russia Vadim Yakovenko, with a complaint about the beating that he received from the riot police. He pointed out that actions of the riot policemen fell under paragraphs «a» and «b» or part 3 or article 286 of the Criminal Code (exceeding authority while using violence and weapons). However, the investigation authorities took no action following Gaskarov's statement.
According to the information released by the investigation, Gaskarov led a group of rioters during the 6 May demonstration and used force against a policeman. According to a representative of the Investigative Committee of the Russian Federation Gaskarov has been identified by a «secret witness».
en.gaskarov.info – website made by Gaskarov's supporters.