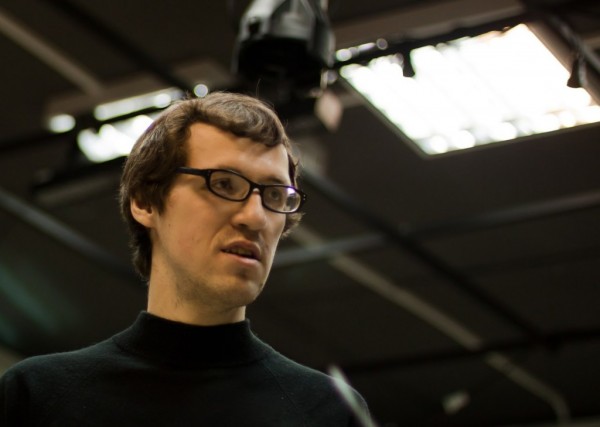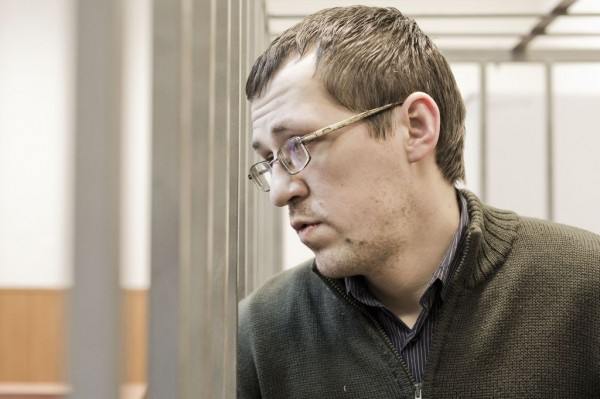 Prev
Next
Born in 1986, actor and journalist. Criminal case dismissed under amnesty law on December 13, 2013.
Kovyazin is not from Moscow but from Kirov where he was arrested on September 5, 2012. He was then transferred to Moscow and has been kept in the No4 pretrial detention prison. Leonid Kovyazin is accused of participating in mass riots (paragraph 2, article 212 of the Russian Criminal Code) and he is facing up to eight years in prison. He was accused of turning over six chemical toilet units. He admitted to having helped to move them (although the photos and the video show only three boxes). Kovyazin explained that he wanted to protect people from the Special Unit policemen. He does not consider himself a participant in mass riots.
Kovyazin's lawyer Ruslan Chanidze presented several letters of guarantee from different artists and intellectuals of Kirov at the court. The editor-in-chief of the newspaper where Kovyazin worked has repeatedly offered to put up a bail of 750 000 roubles. At the court session on November 28th, 2012 the defense presented numerous guarantee letters from journalists and editors from different media.