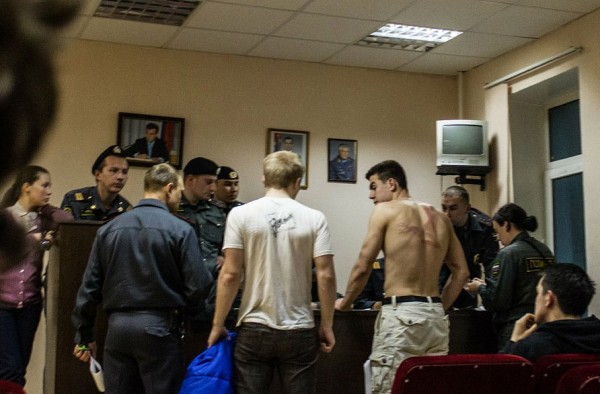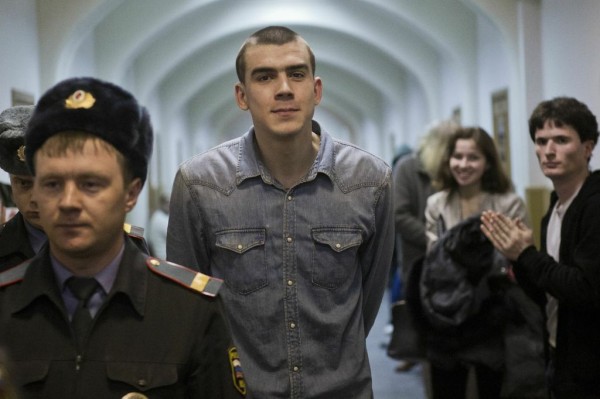 Prev
Next
Born in 1992. Student, former marine infantry. Sentenced to 3 years and 6 months in prison.
Lutskevich was beaten by the Special Unit policemen during the 6th May demonstration, for which there is photographic evidence. He was arrested on June 9 and has been kept in the No5 pre-trial detention prison. Lutskevich has been accused of participating in mass riots (paragraph 2, article 212 of the Russian Criminal Code) and of using force against a representative of authority (paragraph 1, article 318 of the Russian Criminal Code). He is facing up to thirteen years in prison. He was accused of pooling a helmet off a Special Unit policeman's head, as well as throwing pieces of asphalt at the the policemen. The accusation is based on the testimony provided by the injured party, Troerin.
Denis Lutskevich's lawyer Dmitry Dinze presented numerous positive character references at the court, for example, from Lutskevich's work, university and neighbours. Denis's mother offered to put up her apartment (worth over 4 000 000 roubles (around 120000 euros)) as bail.